Hotel in Gudhjem since 1938
Therns Hotel is one of the old hotels in Gudhjem and has been placed in the heart of Guhjem since 1938. In January 2022 the couple Jannie and Martin Buch Thorborg overtook the hotel and has during the spring undergone a well needed grand renovation which will please the many guests. "we're on a mission to re-establish the proud hotel, but it will take many years, as it has been rather neglected. We've got until the season of 2022 to make sure everything is nice and tidy so we again can take in guests proudly, and during the next couple of years re-establish the proud sea-side hotel it used to be. Until then, our prices will be affordable to reflect the not so modern hotel. So if you would like to live affordably in the heart of Gudhjem, Therns Hotel is probably for you" says the hotels owner Jannie Buch Thorborg.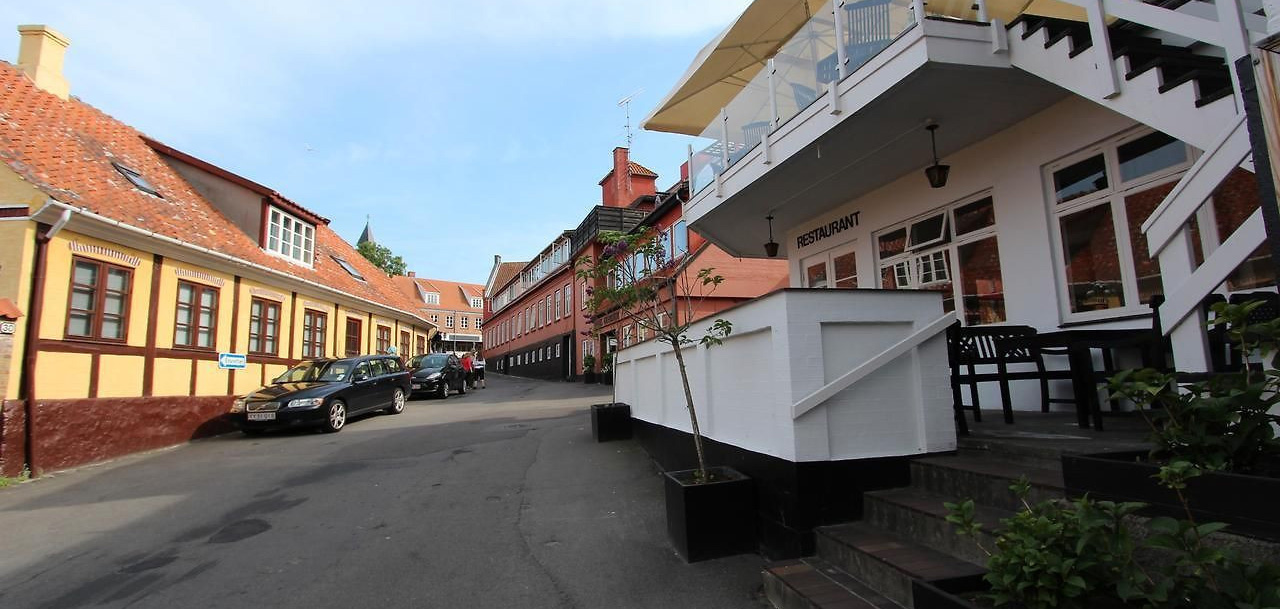 Arrive when you want
You'll simply message us when you arrive and we will make sure the room is ready for you. The key will be ready in your room door so you have the possibility of check-in, whenever you wish.

Central placement
Therns Hotel is placed in the center of Gudhjem and multiple rooms have a view over the ocean and the city. So if you want to live 75 meters from the harbor, directly on the main street then Therns Hotel is just right for you.

Cancel free of charge up until 30 days before
You can freely cancel or change your booking up until 30 days before arrival. Do you wish to cancel, then send an email to us at info@therns.dk

Bedding is included in the price in premium rooms
If you pick one of our rooms with a private bathroom, bedding is included in the price. If you pick one of our group rooms, you can either rent it from us or simply bring your own. This ensures that you can stay in Gudhjem at the absolute lowest price.

Effortless payment
You can pay using Dankort/Creditcard for your stay
Experience the local area
Gudhjem is most likely the most beautiful vacation city in Denmark and surely the only one with hairpin bends. you'll feel a southern ambiance in the city because of its placement on the cliff with the small charming alleys, the busy harbor, and the great restaurants.
Our relaxing courtyard
Our relaxing courtyard will give you peace and quiet, and only a few meters away you'll find the stunning main street with charming shops and restaurants.